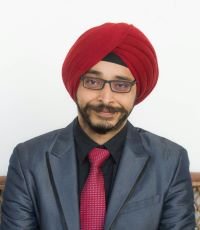 Our school is an exquisite international school in Jharkhand.
We are a happy, international learning community, flourishing in an extraordinary facility amidst the unique natural beauty of Giridih, Jharkhand. The warmth of this school is apparent the moment you walk through the doors, as is the energy. We aim to be the school that children run to in the mornings.
Our classrooms are seldom quiet, because they are filled with activity as children (and teachers) actively learn with enthusiasm. The engagement of the children is obvious; learning is a joyful experience here which is energetically pursued. Our children learn together, because a collaborative environment is the most fertile one for learning and growth.

Our facilities and resources are gratifying because for us, each child is unique and important. Our international and local teachers are skilled and dedicated as they understand how crucial a good education is. At Saluja Gold, we do more than produce great results – we produce great people.

Come and join us, join the adventure!
Mr. Joraver Singh Saluja
Director, Saluja Gold International School